OpenBlocks IoT VX2
OpenBlocks IoT VX2 is a Intelligent Edge IoT Gateway product with the high functionality and reliability required for the actual operation of the IoT system.
OpenBlocks IoT BX1G
Ultra-compact size IoT Gateway with programmable edge node computer function connecting various sensors, beacons and devices to the Cloud.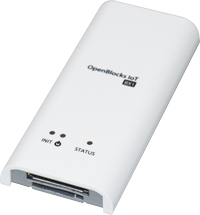 For any questions, purchase orders or question about products,
Please do not hesitate to contact us by clicking below.